Our Customers & Partners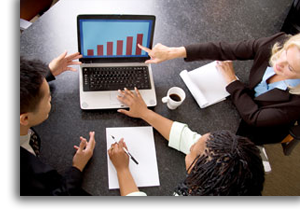 Multivision is a professional IT solutions company working on cutting edge technology. We serve a diverse customer base with a wide variety of needs, including businesses, nonprofits and government organizations. We also partner with numerous technology companies to meet our clients' varied needs.  
Our Customers
Businesses—Our private sector clients represent a spectrum of industries, including Healthcare, Banking/Financial, Insurance and Telecom. More than a quarter of them are Fortune 500 Companies.
The businesses we work with include many well-known organizations, such as GEICO, Accenture, Toyota Financials, Microsoft, Oracle-Bea, American Red Cross, CapGemini, Aetna and Cognizant.
Non-profits—As a socially responsible company, we serve the nonprofit community by helping organizations such as the American Red Cross, College Board, CareFirst, American Chemical Society and American Association of Airport Executives achieve their goals.
Government Agencies—Multivision has helped government at every level—federal, state and local—by developing training programs for unemployed Americans. The agencies we've worked with include NIH, Department of Justice (DoJ), Department of Defense (DoD), US Postal Services, Northern Virginia Workforce Investment Board and Fairfax County.
Our Partners
To help our clients succeed, we frequently partner with other organizations. Working closely with leading companies in our industry helps ensure that our clients are able to take advantage of best-value solutions using the latest technologies. In addition, many of our technology and business partners find opportunities to grow their business by cross- or up-selling complementary products.
Multivision is a Certified Partner of Oracle, BEA, IBM and Microsoft.